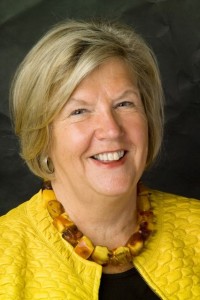 On Thursday, May 2, Gothenburg Committee member Kerstin Lane, was named as an Outstanding Community Leader alongside Rasmea Yousef, associate director of the Arab American Action Network, at the 4th Annual MOSAIC Fundraiser benefiting the Chicago Cultural Alliance (CCA). Also being honored is Martin R. Castro, Esq., recipient of the Chicago Cultural Champion award.
Kerstin has been a dedicated advocate of Swedish and Swedish-American culture since emigrating from Malmö, Sweden in 1974. Seeking to preserve her own heritage for her children, she founded the Chicago chapter of the Swedish Women's Educational Association (SWEA) in 1981. She was the first paid employee of the Swedish American Museum, leading the Museum for twenty years as the founding executive director as it grew from a rented storefront to a three-story Andersonville cultural center. Today she serves as a trustee for the Museum. She is also a founding board member and current CCA president.
Kerstin previously served as the Honorary Consul General of Sweden in Chicago from 2003 to 2011 and was named Swedish-American of the Year by the Vasa Order of America in 2011. She remains an active member of the Swedish-American community, serving on the boards of Bishop Hill, the Swedish-American Historical Society, and House of Sweden.