Nine internationally renowned chefs from around the globe, four of whom carry esteemed Michelin stars, will be participating in this year's Chicago Gourmet, courtesy of the Délice Network. Every visiting chef has been paired with a Chicago-based, Michelin-starred counterpart to host throughout the weekend and also present a side-by-side tasting at Chicago Gourmet's Grand Cru.
Two of the participating chefs are from two of Chicago's sister cities: Gothenburg, Sweden; and Osaka, Japan
As a special event within Chicago Gourmet, the Grand Cru offers participants exclusive tastings of some of the finest wines in the world. Each Grand Cru event is a chance to learn and enjoy tastings with Master Sommeliers, an elite core of Chicago's top sommeliers, and winery representatives who will be on hand to present and discuss the selections.
Chicago Gourmet welcomes the following chefs and their Chicago hosts to the 2013 Grand Cru: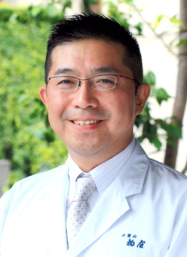 Chef Hideaki Matsuo of Osaka, Japan (Kashiwaya)
Hosted by Chef Takashi Yagihashi (Takashi, Slurping Turtle)
Chef Matsuo started his culinary career at the long-established Japanese restaurant Shofukuro, with a history dating to 1868. In 1989, he started working at Kashiwaya, the restaurant his father had run for more than a decade. With a cuisine rooted in the Japanese tradition partnered with western ingredients and western cooking methods, Chef Matsuo became head chef and the restaurant was awarded Three Stars from the Michelin Guide in 2010.
---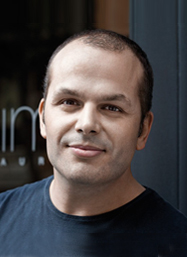 Chef Jordi Vilà of Barcelona, Spain (Alkimia)
Hosted by Chef Tony Mantuano (Spiaggia)
Chef Vilà began working on his craft at Barcelona's Baixas bakery at the age of fifteen. He then trained at the Joviat Hospitality School in Manresa, followed by experiences in the kitchens of the renowned Casa Irene, Neichel, Vivanda, Joan Piqué and Jean Luc Figueras restaurants. In 2002, he opened the internationally renowned restaurant, Alkimia. The restaurant was awarded its first Michelin Star in 2005, followed a year later by the Best Pastry Chef award from "The Best in Gastronomy" guide. Today, Chef Vilà divides his time between his work at Alkimia and the management of Saltimbocca, Dopo, Vivianda and most recently Velodrome and Moritz restaurants.
---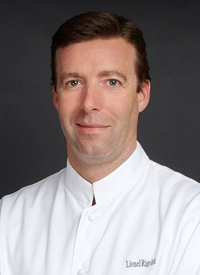 Chef Lionel Rigolet of Brussels, Belgium (Comme chez Soi)
Hosted by Chef Andrew Zimmerman (Sepia)
Chef Rigolet honed his craft in some of the best Belgian and European establishments, working alongside Joël Robuchon, Frédy Girardet and at the Haeberlin family's Auberge de l'Ill. In 2006, Chef Rigolet took over the world-renowned restaurant Comme chez Soi from his father-in-law. The iconic restaurant dates back to 1926 and earned its first Michelin Star in 1953. The restaurant now holds Two Michelin Stars plus a near perfect score from Gault Millau, one of the most influential French restaurant guides.
---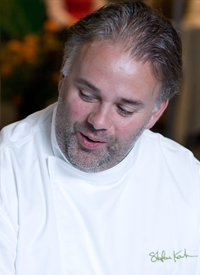 Chef Stefan Karlsson of Gothenburg, Sweden (Fond)
Hosted by Chef Homaro Cantu (MOTO)
Widely acclaimed, Chef Karlsson won the Swedish Chef of the Year award in 1995, was awarded the Swedish Gastronomic Academy's Gold Medal in 2000, and created the menu for the Nobel Prize Dinner several times. He is known for his traditional and modern preparations of Swedish food presented at his restaurant, Fond. The restaurant was awarded its first Michelin Star in 2002 and maintained each year since.
---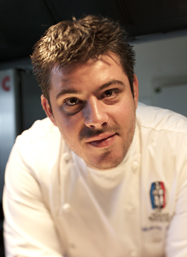 Chef Anthony Fusco of Lyon, France (La Table Lachassagne)
Hosted by Chef Graham Elliot (Graham Elliot)
In February 2012, Chef Fusco became the youngest Michelin Star chef of the Rhône department. After working in several houses in the Lyon region, Chef Fusco and his wife, Maeve, created the restaurant La Table Lachassagne, located near Anse. Chef Fusco is also a member of the Toques Blanches Lyonnaises, an association working toward the promotion of local products and regional gastronomy.
---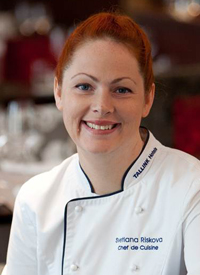 Chef Svetlana Riskova of Riga, Latvia
Hosted by Chef Carrie Nahabedian (NAHA)
A long-term member of the Latvian Chefs Club-currently president of the board-Chef Riskova is an expert of modern Latvian cuisine. She began her culinary career in 1995 as chef de parte at Columbine restaurant in the Four-Star Metropole hotel, continued as the head chef of the Latvian National Opera Cafe in 1999, and pastry chef of Skonto restaurant. From 2005 to 2008, Chef Riskova served as executive chef of Bestsellers restaurant in the Albert Hotel (Legend Hotels Chain) in Riga, followed by restaurant Zilā govs and Elements in the Four-Star Tallink Hotel.
---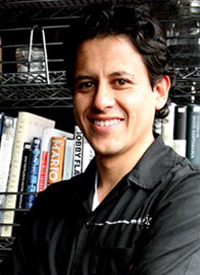 Chef Ángel Vazquez of Puebla, Mexico (Intro: Influence by Flavor)
Hosted by Chef Carlos Gaytan (Mexique)
Chef Angel Vazquez trained at the Mexican Culinary Institute and started his culinary career at notable restaurants across the globe including Main Course in New York, Cal Ble and El Cingle by Montse Estruch in Barcelona, and Ze Kitchen Galerie of Chef William Ledeuil and Potel et Chabot at Roland-Garros in Paris. As chef-owner of two popular eateries, Intro: Influence by Flavor and Kafeina: Comfort Food & Lounge,he celebrates the cuisine of Mexico together with influences from Brazil, Morocco, and Scandinavia. In 2010, Chef Vazquez served Kendall College's final dinner in a series of events commemorating Mexico's bicentennial in Chicago.
---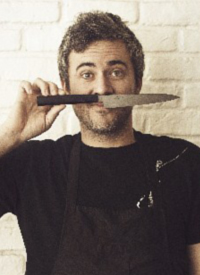 Chef Martin Juneau of Montreal, Canada (Pastaga)
Hosted by Chef Chris Nugent (Goosefoot)
Chef Juneau, from restaurant Pastaga, has lit up the French cuisine scene in Montreal with his renowned culinary talent. He received
national recognition in 2011 by earning the "best chef" award in Canada's most prestigious culinary competition, the Gold Medal Plates. He has prepared dishes with David Zuddas in France and Rob Feenie in Vancouver, and worked in renowned restaurants in Montreal including Bastide and Caprices de Nicolas. Chef Juneau has also created the innovative "Canadian Mondays," where Canada's best chefs are invited to cook in Pastaga's kitchen.
---
---
Chef Tommy Raanti of Stavanger, Norway
Hosted by Chef Thomas Lents (Sixteen)
Chef Raanti is the head chef of The Gastronomisk Institute of Norway and is proud to share the growing trend of new Nordic cuisine. Chef Raanti's culinary career includes experience at the Michelin Star Ristorante Parizzi in Parma, Italy, and the Grand Hotel Terminus, in Bergen, Norway. In 2010, Che Raanti earned 2nd place in the Nordic Chef of the Year competition.