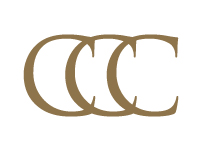 Chicago Sister Cities International is privileged to once again host the Chicago Consular Corps Ball on Wednesday, October 30 at the Hilton Chicago's Grand Ballroom. The international guest list will include members of the 85 foreign Consulates and Honorary Consulates in Chicago.
The Chicago Consular Corps Ball is black tie and national dress, and begins at 6 pm with a reception followed by a 7 pm dinner.
Serving as Honorary Chairs are Mayor and Mrs. Rahm Emanuel & Dean of the Consular Corps of Chicago Consul General Patricia Maza-Pittsford and Philip Pittsford. The 2013 Global Citizen Award will be presented to Miles White, Chairman and CEO of Abbott.
The proceeds from the Chicago Consular Corps Ball support the work of Chicago Sister Cities International and fund Chicago Consular Corps scholarships to the University of Illinois at Chicago.