Have you heard of Krampus? Well watch out everyone, because tonight is Krampusnacht! If you don't know, who Krampus is, you might not want to…
Krampus is one of the more interesting European holiday season traditions. As stated on Wikipedia, "Krampus is a beast-like creature from the folklore of Alpine countries thought to punish children during the Yule season who had misbehaved, in contrast with Saint Nicholas, who rewards well-behaved ones with gifts. Krampus is said to capture particularly naughty children in his sack and carry them away to his lair."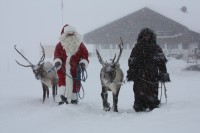 Yikes! Krampus' popularity in recent times has reached far beyond the Alpine regions, and celebrations can be found even here in the U.S. Tonight is Krampusnacht (Krampus night), when the beast roams freely and the Krampus celebrations are in full effect.
What makes the Krampus mythology particularly interesting though is the manner in which it melds regional pagan traditions with cultural changes brought on about the sweep of Christianity throughout Europe. And this brings us today, when as the Christmas holiday season is celebrated, a once terrifying creature has somehow become a lovable tradition that brings about parties and parades.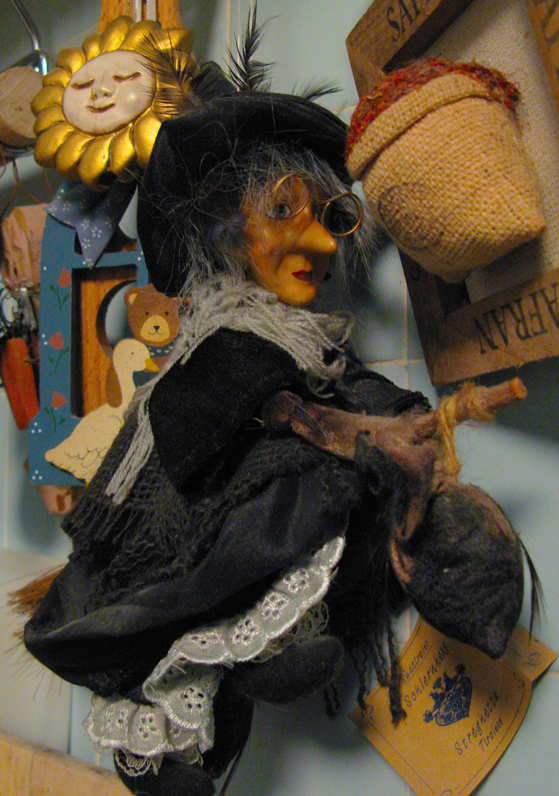 In fact, the holiday season often provides us with an interesting view into the cultures and traditions in the cultures of our sister cities. As can be seen with the Krampus tradition, often you can find similar examples of ancient beliefs and rituals being added to more historically recent or contemporary religious and cultural traditions.
For example, a visit to Chicago's sister city of Lucerne, Switzerland, may bring a run in with Santa Claus' (Samichlaus) sinister-looking sidekick Schmutzli. Schmutzli travels with Samichlaus and handles bad kids while Samichlaus handles the good ones. Schmutzli looks like the opposite of Samichlaus—black beard and hair and brown hooded-robe— and carries a broom of sticks with which he swats misbehaving children. It is thought that Schmutzli derives from the pagan festival of Perchtenlaufen, where a Schmutzli-like character represented the demons that the holiday was meant to drive away.
But if you head to our sister city of Milan, Italy this holiday season, you might meet a much more pleasant, but still somewhat frightening looking character. Throughout Italy on Epiphany Eve on January 5, la Befana, the good Epiphany witch, flies around on her broomstick, dropping into chimneys and dropping off gifts to children. La Befana appears to have a number of different origins, most likely associated with the character of an old woman representing the old year passing into a new one. Later, this tradition morphed with Epiphany, involving the Three Wise Men approaching la Befana for directions. So Italian children have two nights of gifts—on Christmas Eve with Santa Claus (Babbo Natale) and Epiphany Eve with la Befana.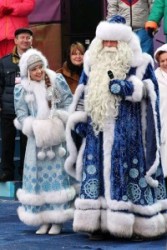 Hop on la Befana's broom for a flight to Moscow, Chicago's Russian sister city, and you might just see Santa Claus (Ded Moroz) walking around accompanied by a lovely snow maiden by the name of Snegurochka. While the exact origins of Snegurochka are unknown, she came into popularity in the 19th century in stories of a girl made of snow. Today, she is typically thought of as the granddaughter of Ded Moroz who accompanies and helps him prepare parties for children. And certainly she makes for a much more pleasant character to run into than Krampus.
This is the perfect time of year to learn more about the unique traditions that define us. These stories represent only a small example of the vast number of traditions spanning many countries and religions that offer a unique insight into our differing and vibrant cultures.