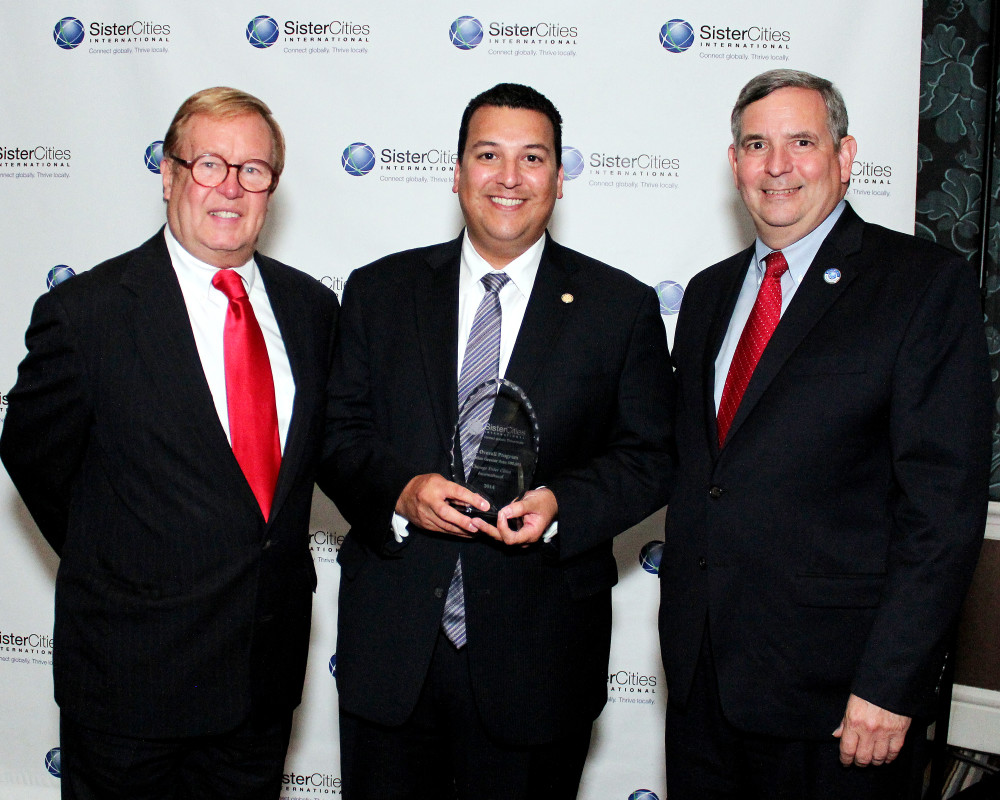 Chicago Sister Cities International was presented with Sister Cities International's 2014 Best Overall Program Award for a city with a population more than 500,001 at a special ceremony on Saturday, August 2, during Sister Cities International's 58th Annual Conference in San Jose, California. CSCI Executive Director, Leroy Allala, accepted the award on behalf of the organization.
The 2014 Sister Cities International Best Overall Program Award recognizes sister city programs that demonstrated outstanding accomplishments in 2013 in advancing the goals and mission of the sister cities movement.
CSCI reinvigorated its organizational vision in 2013 by aligning the mission of the organization with that of Chicago's overall international goals. The largest step CSCI took to achieve this goal was to merge with World Business Chicago (WBC) in April 2013. CSCI and WBC now continue to boost Chicago's global position by networking and building relationships across the globe.
CSCI also showcased a diverse set of programs in 2013. The organization presented over 80 events, exchanges and programs, and hosted over 40 international delegations from 12 countries. CSCI also engaged its immense international volunteer base of over 600 members through 112 committee meetings to plan and execute programs. CSCI's balance between business and culture has indeed led to growth in economic development and increased Chicago's reputation as a world class city for arts and culture.