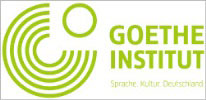 The Goethe-Institut Chicago is partnering with the AQUA AGENTS program in Hamburg and throughout Germany to teach school children to learn more about the valuable resource of water. The Goethe-Institut is currently seeking interested teachers and schools in the Chicago area to take part in the project. Two successful programs have already been launched with the German International School Chicago, who participated with one class, and Hayt Elementary School, who participated with 6 classes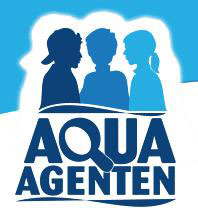 For the program, school children ages 9 through 12 are trained as AQUA AGENTS. In the classroom, they learn to approach water in new and unusual ways to understand what a valuable resource it is. They are given interesting opportunities to engage their curiosity and research the many facets of water, to raise their own questions, to find answers themselves, and to work in teams to develop solutions to problems. The AQUA AGENTS project empowers them to become advocates for their own life choices and for responsible social relationships as a whole.
The goal is to use the example of water to show how ecological, social, cultural and economic factors are all linked together in our world.
The AQUA AGENTS tasks are generally broken down into four topics:
Water Supply
Wastewater Management
Water and Habitats
Water and Economic Areas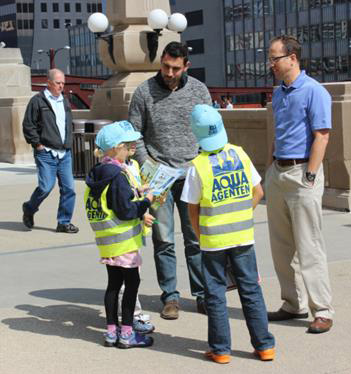 The AQUA AGENTS project was designed according to the principles of Education for Sustainable Development (ESD) and has earned the designation "Official Project of the UN World Decade of Education for Sustainable Development" three times.
A network of partners from the fields of environmental protection, education, business, and the sciences stand behind this project. The main sponsors are the Michael Otto Foundation for Environmental Protection, Hamburg Wasser (which is responsible for water supply and wastewater management in Hamburg), and Hamburger Hafen und Logistik AG (the largest operator of container terminals in Hamburg).
The Hamburg AQUA AGENTS office develops and coordinates all project activities in Germany.
The AQUA AGENTS office in Hamburg and the Goethe-Institut Chicago are jointly responsible for the adaptation and implementation of the AQUA AGENTS project in the USA.
For more information about the project and to receive material, please contact Anja Schmitt, Language Consultant, GOETHE-INSTITUT Chicago, at Anja.Schmitt@chicago.goethe.org.