Mayor Rahm Emanuel today welcomed the Mayor of Prague, Adriana Krnáčová, and a Czech delegation to Chicago. Mayor Emanuel and Mayor Krnáčová celebrated Prague Days Chicago 2015 in Chicago and the 25th anniversary of Chicago's Sister City relationship with Prague.
"I welcome Mayor Krnáčová to Chicago and am pleased to continue strengthening our longstanding relationship with our friends from Prague," said Mayor Emanuel. "Sister city partnerships are about bridging the geography that divides us to build a common future to unite us. The sculpture unveiled today in City Hall will serve as a powerful reminder to all Chicagoans of the values our two cities share. Twenty five years later, our sister city ties with Prague are stronger than ever."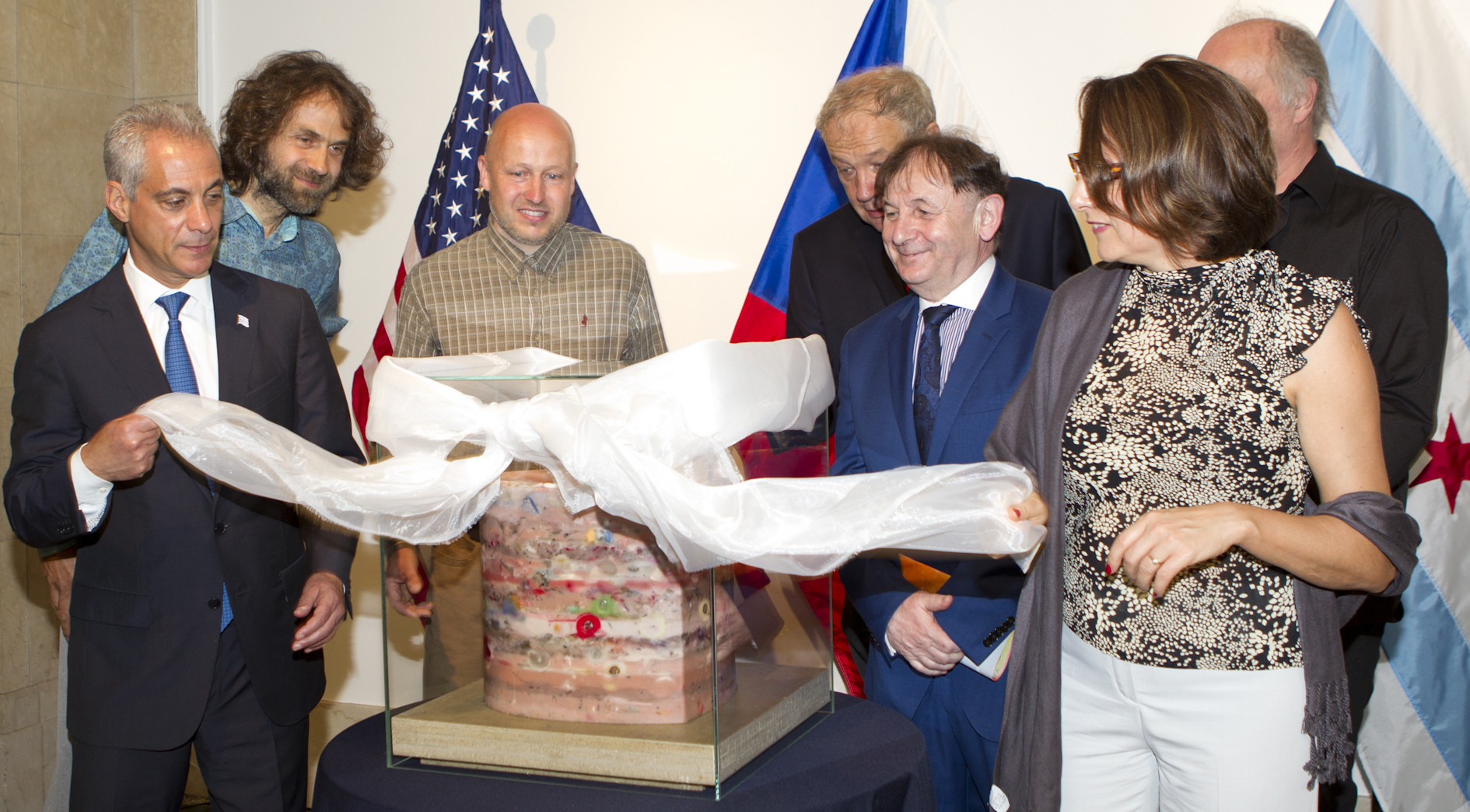 In honor of the 25th anniversary, Mayor Emanuel and Mayor Krnáčová unveiled the Heart for Vaclav Havel, a wax sculpture by Czech artists Lukas Gavlovsky and Roman Svejda, in City Hall. The sculpture honors Havel, the human rights activist and first president of the Czech Republic. The original version of the sculpture was made with the wax of candles brought to Prague's St. Wenceslas Square by Havel's admirers from around the world following his death in 2011.
Chicago and Prague became Sister Cities in 1990, shortly after Prague regained its freedom. In 2015, Mayor Emanuel passed a City Council resolution honoring this milestone in their relationship. In 2013, a school in Prague was named in honor of the late Chicago Mayor Anton Cermak on the 140th anniversary of his birth. Mayor Cermak immigrated to the United States from what is now the Czech Republic in 1874.
Photo Credit: Brooke Collins // City of Chicago