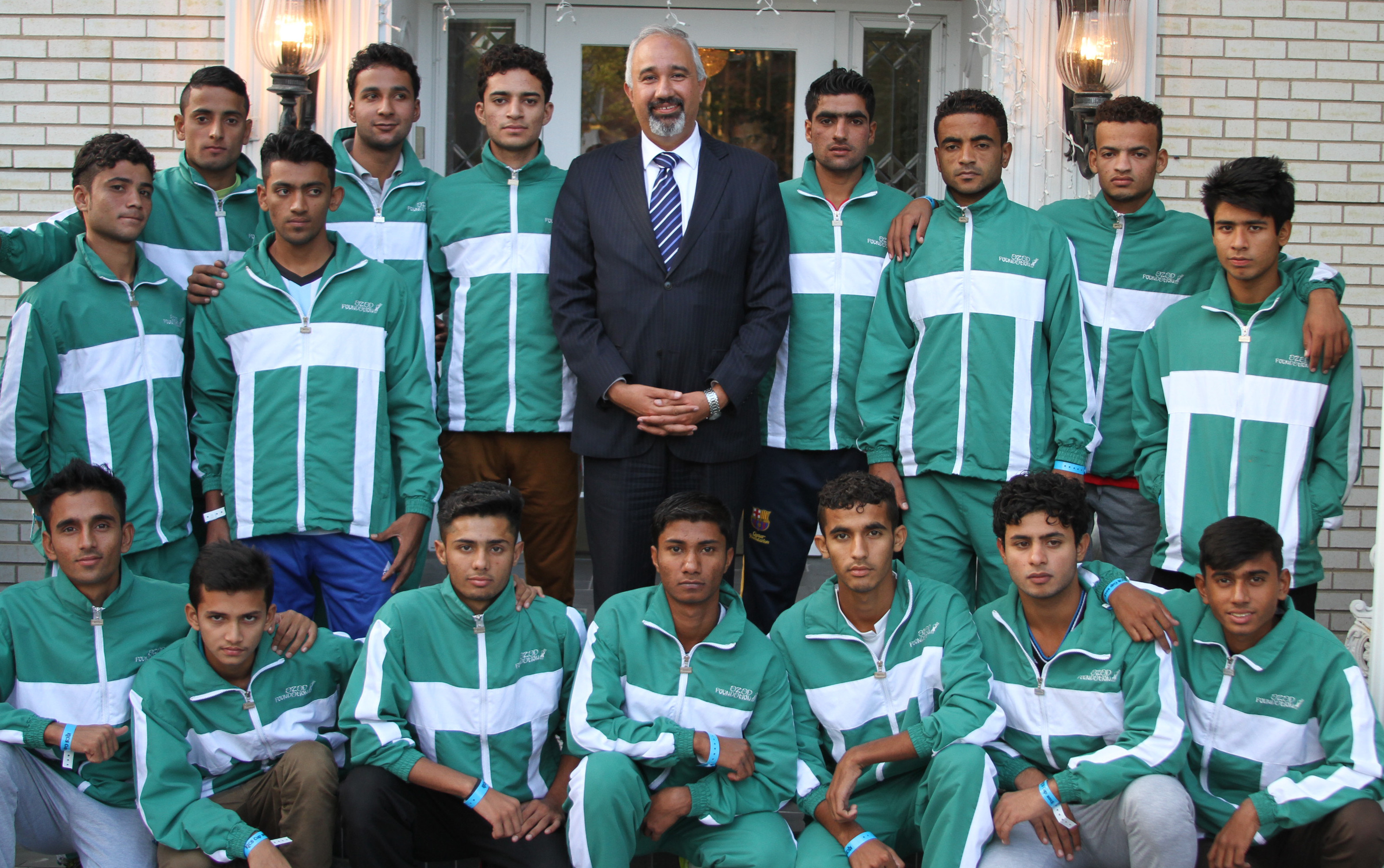 This year, a number of youth soccer teams from around the world participated in the Second Annual Chicago KICS Cup International Youth Soccer Tournament from July 21-26, 2015 in Chicago, including several teams from Chicago's sister cities and surrounding regions.
The Lahore Committee supported a team from Pakistan comprised of children who had been dwelling on the streets in Pakistan. This team finished as second runner up during the Street Children Football World Cup 2014 in Brazil, and placed second in the Chicago 2015 KICS Cup.
The Kyiv Committee supported a team of Ukrainian children in the Chicagoland area. Team Ukraina from Chicago ended up being incredibly successful, and took first place in the Chicago KICS Cup.
The Petach Tikva Committee supported the Kadima Tzoran Football Club from Israel. The Committee greeted the team when they arrived on Friday, July 19 and joined the team for a shabbat service and meal. After the tournament ended, members of the committee threw a Chicago deep dish pizza party for the team on July 25.  In turn the Israeli organizer, Shahar Yellin, and coaches presented Kadima Tzoran flags to the committee members. The boys had a wonderful time and besides placing second in their division, they were able to enjoy Chicago and attended KICS Cup Opening Ceremonies at the Pritzker Pavilion in Millennium Park, KICS Cup Closing Ceremonies with fireworks at 31st Street Beach, and also went to a White Sox game.