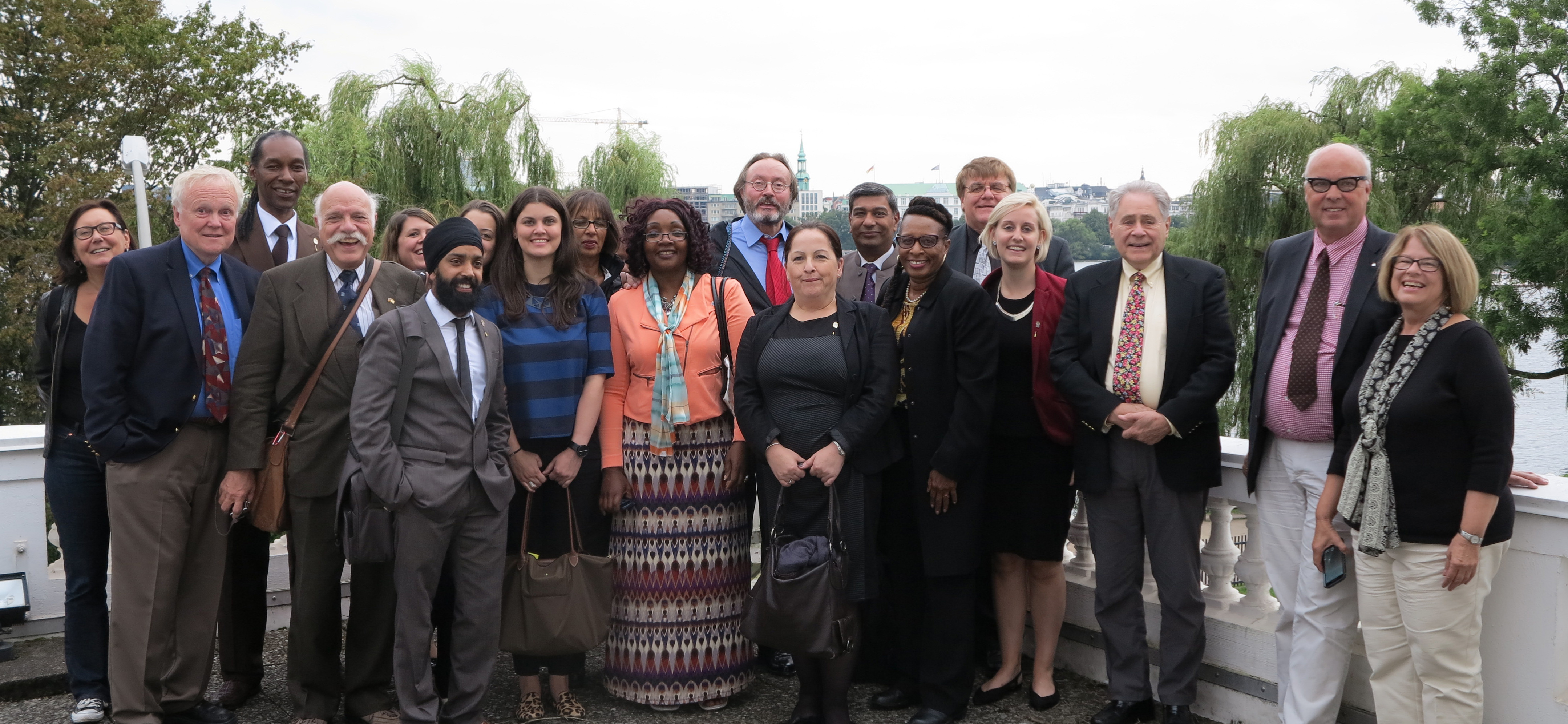 From August 26–September 6, an eight-person Chicago delegation traveled to Hamburg, Germany to participate in the 19th Tri-City Social Services Exchange between Chicago, Hamburg and Birmingham, U.K. The focus of the exchange was on disengaged youth and Hamburg as an inclusive city.
This exchange was organized in collaboration with Dominican University. The agenda and theme of the exchange was crafted around Hamburg being an inclusive city, a timely issue as Hamburg, Germany and Europe are handling an influx of refugees. Hamburg has been a major welcoming center for refugees. This afforded the delegation the opportunity to experience community welcoming, support and settlement planning as they met with community planners who work on timely responses to the influx.
They met with key professors at the Hamburg University Department of Social Work who now are faced with responding to the severe shortage of social workers. The city of Hamburg alone is need of at least 500 social workers right away.
The delegation also attended a reception hosted by the Deputy Consul General at the U.S. Consulate.