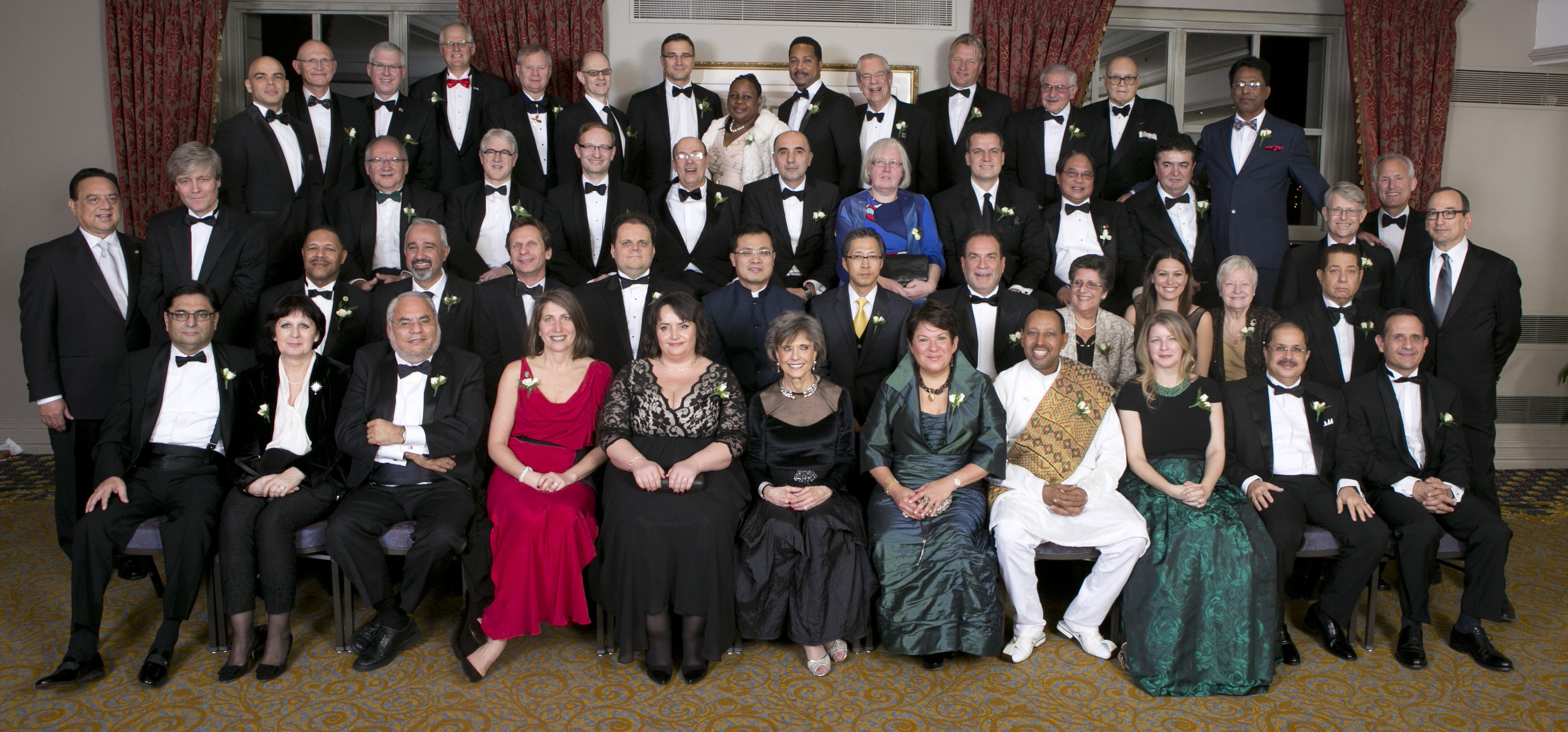 Chicago Sister Cities International and World Business Chicago hosted the annual Chicago Consular Corps Gala: "A Tribute to Our Global Partners" on the evening of Tuesday, December 15, 2015, at the Hilton Chicago (720 S. Michigan Avenue). The gala's international guest list included members of the 85 foreign and honorary consulates in Chicago.
"This event showcases why Chicago is a global city," said Jeff Malehorn, President and CEO of World Business Chicago. "We are proud to be the hosts of this event and to honor the consulates, as well as our award winners for their work representing Chicago as an international city."
The Gala had an attendance of over 600 and raised over $900,000 to support the work of Chicago Sister Cities International and World Business Chicago and fund Chicago Consular Corps scholarships to the University of Illinois at Chicago.
---
Honorary Chairs
Mayor Rahm Emanuel and Ms. Amy Rule
&
Dean of the Consular Corps of Chicago The Honorable Patricia Maza-Pittsford & Mr. Philip Pittsford
---
 Global Citizen Award
Mr. W. James McNerney, JR.
Chairman, The Boeing Company
Corporate Ambassador Award
Walgreens Boots Alliance
Accepted by Alex Gourlay
ChicagoNEXT Award
kCura
Accepted by Andrew Sieja
Chicago Sister Cities International Volunteer of the Year Award
Dr. Tariq Butt
---
Co-Hosts
Melissa Bean
JPMorgan Chase & Co.
Gregory Q. Brown
Motorola Solutions, Inc.
Debra A. Cafaro
Ventas, Inc.
Christopher M. Crane
Exelon
Pin Ni
Wanxiang America Corp.
Michael J. Sacks
GCM Grosvenor
Samuel C. Scott III
Chicago Sister Cities International
Glenn F. Tilton
The Chicago Council on Global Affairs
Miles D. White
Abbott