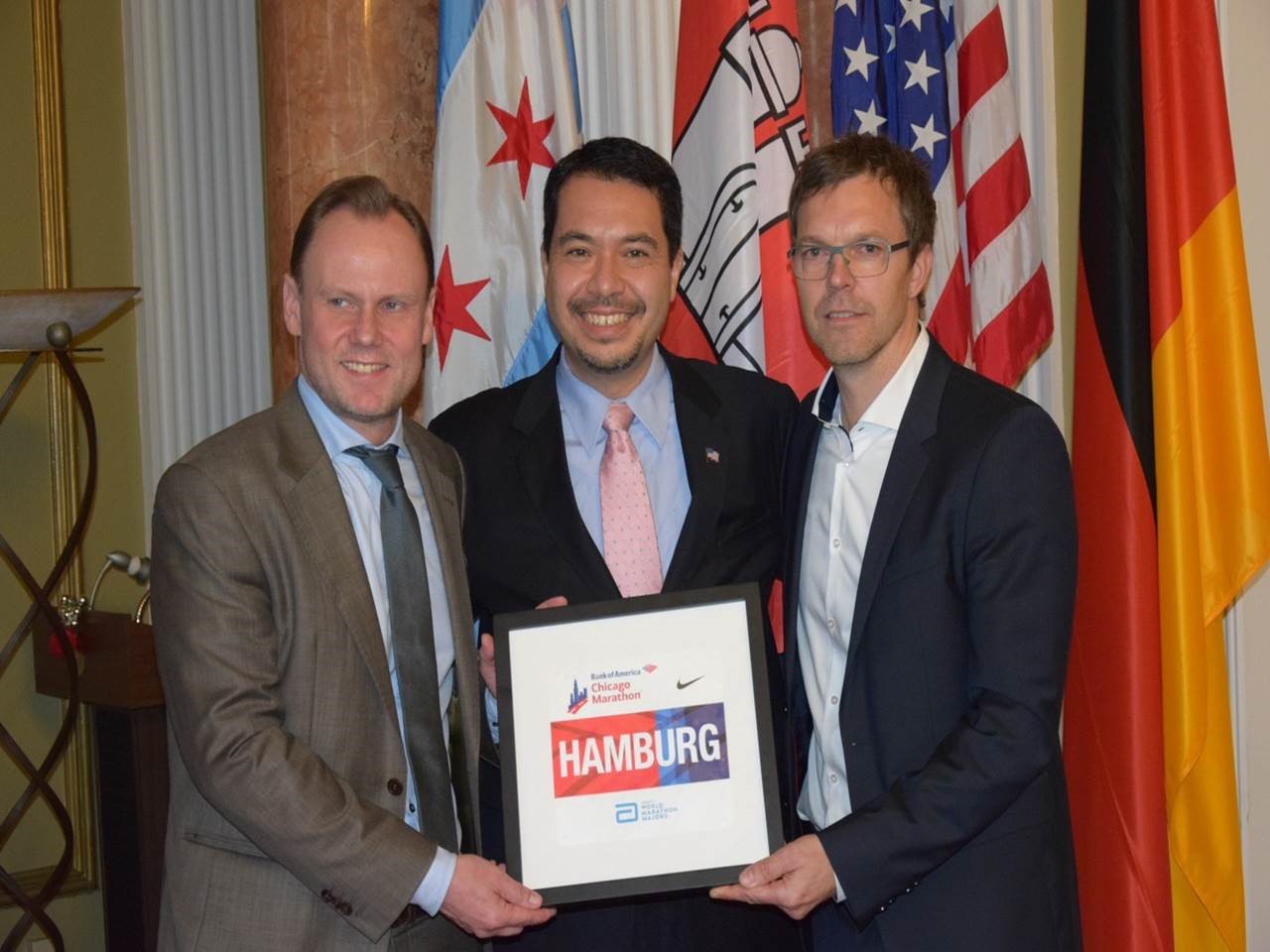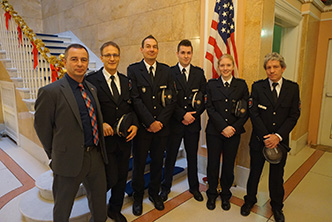 On December 13, U.S. Consul General in Hamburg Richard T. Yeneoka hosted an event to celebrate the marathon connection between Chicago and Hamburg.
Since 2002, over 400 runners from Hamburg have participated in the Bank of America Chicago Marathon by using the runner exchange program of the Support Group Hamburg Chicago, staying for a week with American host families. Chicago runners also participate in the Hamburg marathon, staying with German host families. In 2016, six police officers from Hamburg ran the Chicago Marathon for the first time as part of a police exchange program between the two cities.
In the presence of Consul General Yeneoka and Police President Ralf Meyer, a sister city certificate from the Chicago Marathon was presented to Hamburg marathon director Frank Thaleiser by Senator Andy Grote to acknowledge this successful connection.