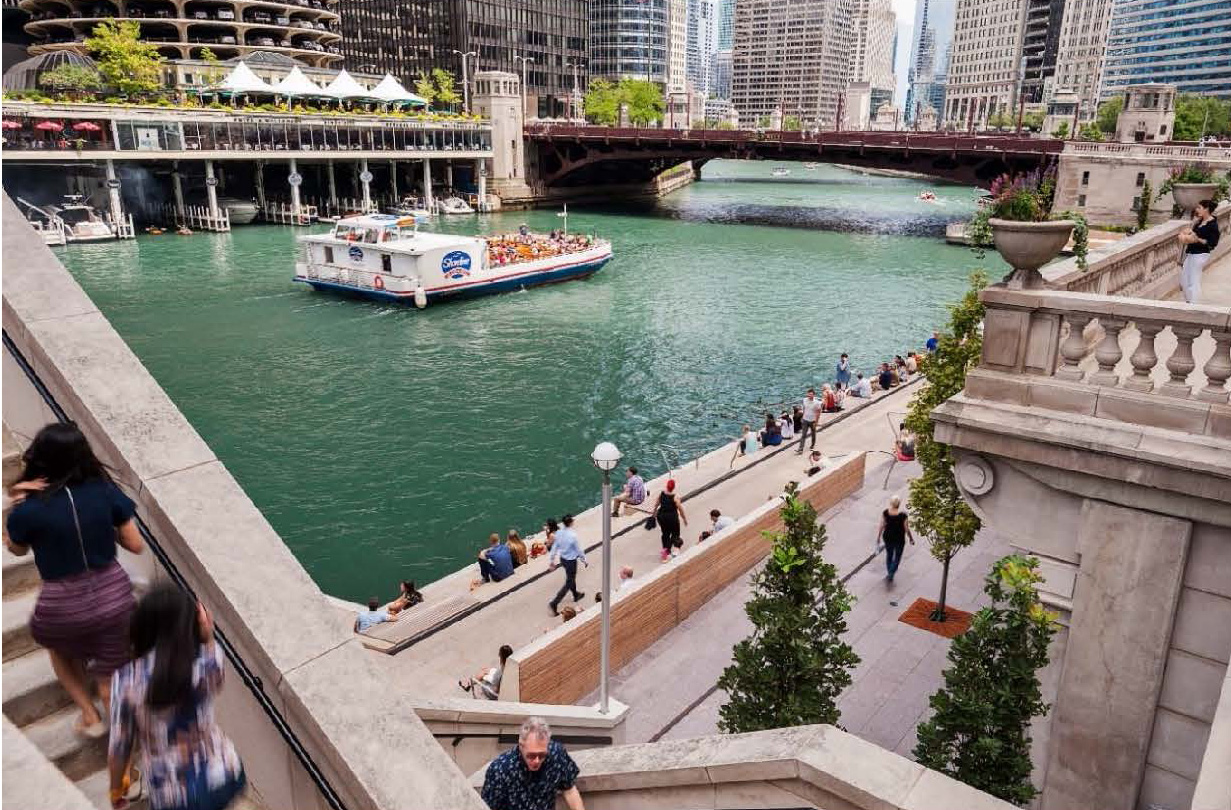 Chicago is continuing to lead the global conversation around the use of waterways in urban centers.
On March 12 and 13, Mayor Rahm Emanuel and Paris Mayor Anne Hidalgo convened 17 mayors spanning five continents, 11 countries and who represent 44 million people for the Urban Waterways Forum in Chicago. The event, co-hosted by World Business Chicago and the Chicago Council on Global Affairs, was designed to foster an international conversation about the future of urban waterways.
The mayors of Chicago's sister cities of Gothenburg, Sweden; Lahore, Pakistan; Milan, Italy; Mexico City, Mexico; Paris, France; and Shenyang, China attended the forum. Below, learn about the innovative ways these cities are utilizing their waterways.