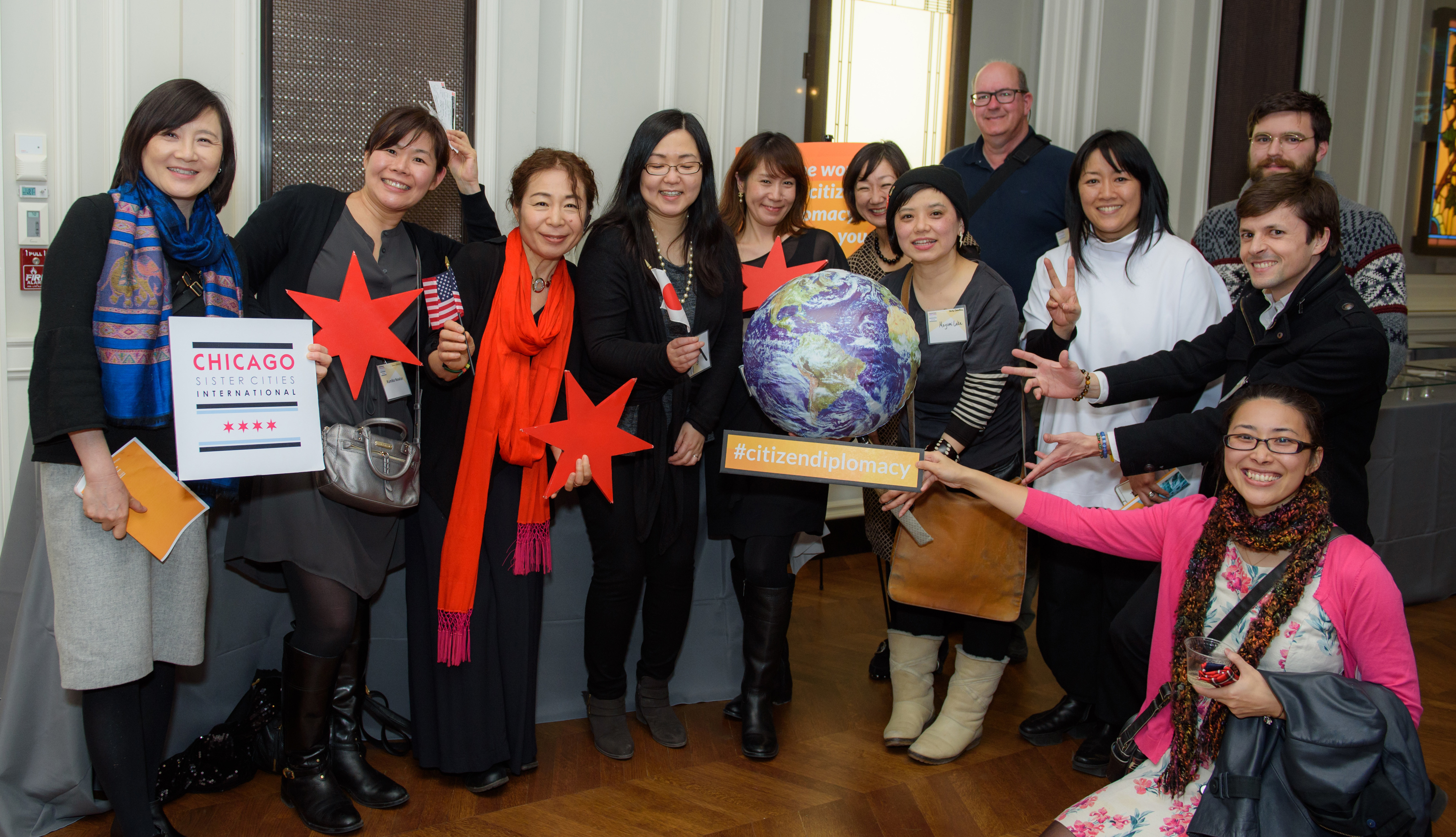 Chicago Sister Cities International and World Business Chicago hosted their first annual reception, Celebrating Citizen Diplomacy, on Thursday, April 6 at the Chicago History Museum. The reception recognized the impact of more than 600 volunteers and citizen diplomats who work tirelessly to promote global peace and understanding.
More than 200 guests attended the annual event including Chicago's international community leaders, business executives, members of the Chicago Consular Corps and City of Chicago officials. The event speakers included City of Chicago Deputy Mayor Steve Koch, CSCI Chairman Samuel C. Scott III and CSCI Executive Director Leroy Allala.
"We are proud to honor the citizens who promote Chicago as a global city and work to spread global understanding through public diplomacy," said Samuel C. Scott III, the Chairman of CSCI's Advisory Board. "It's people from all around the world who have made Chicago their home, that contribute to our communities and continue to make Chicago a place that thrives."
The reception previewed 2017 programming that will advance CSCI's mission to promote Chicago as a global city, develop international partnerships and share best practices through citizen-to-citizen connections. Some of these include: second annual Global Youth Ambassadors Leadership Summit, a week-long education program for adolescent girls to help grow a new generation of global leaders; Chicago Riverwalk series, a new program in July and August highlighting our sister cities through entertainment, food and drink; Chicago Consular Corps Gala, honoring the over 80 consuls general in Chicago; and more.
"CSCI is committed to providing innovative programming that fulfills our mission of connecting people around the world to better understand each other," said Leroy Allala, CSCI Executive Director. "Our first annual reception celebrated citizen diplomacy and the importance of Chicago's sister cities, especially the eight anniversary cities, with whom we have worked so hard to build strong ties. We look forward to this exciting year of great programming and great partnerships."
At the event, CSCI also celebrated the anniversaries of eight sister cities in 2017: Athens, Greece (20 years); Busan, Republic of Korea (10 years); Casablanca, Morocco (35 years); Durban, South Africa (20 years); Galway, Ireland (20 years); Gothenburg, Sweden (30 years); Lahore, Pakistan (10 years); and Moscow, Russia (20 years).
Entertainment included Shannon Rovers Irish Pipe Band; and musical performances by Zeshan Bagewadi and Yoko Noge-Dean.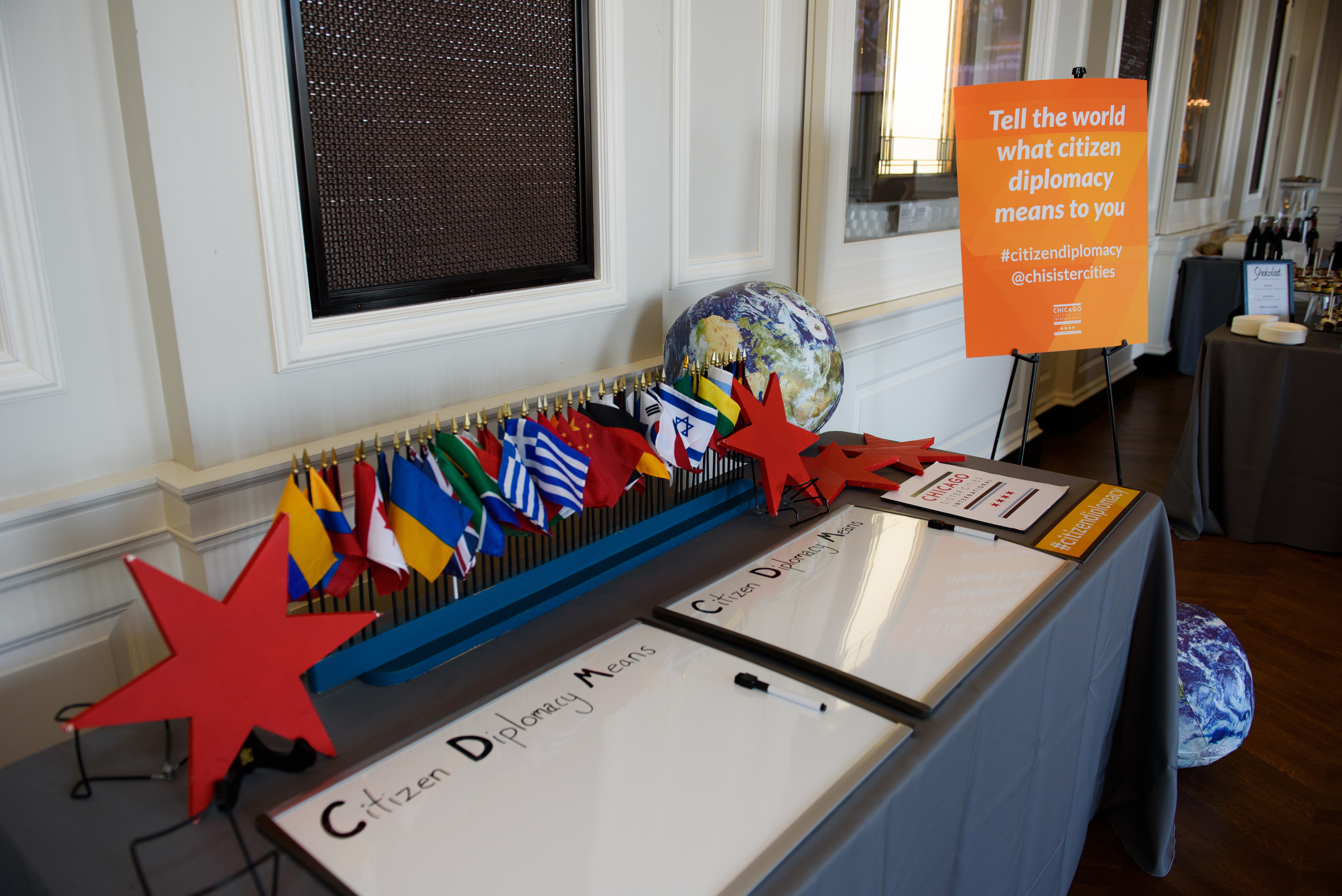 Celebrating Citizen Diplomacy: First Annual Membership ReceptionView Photos