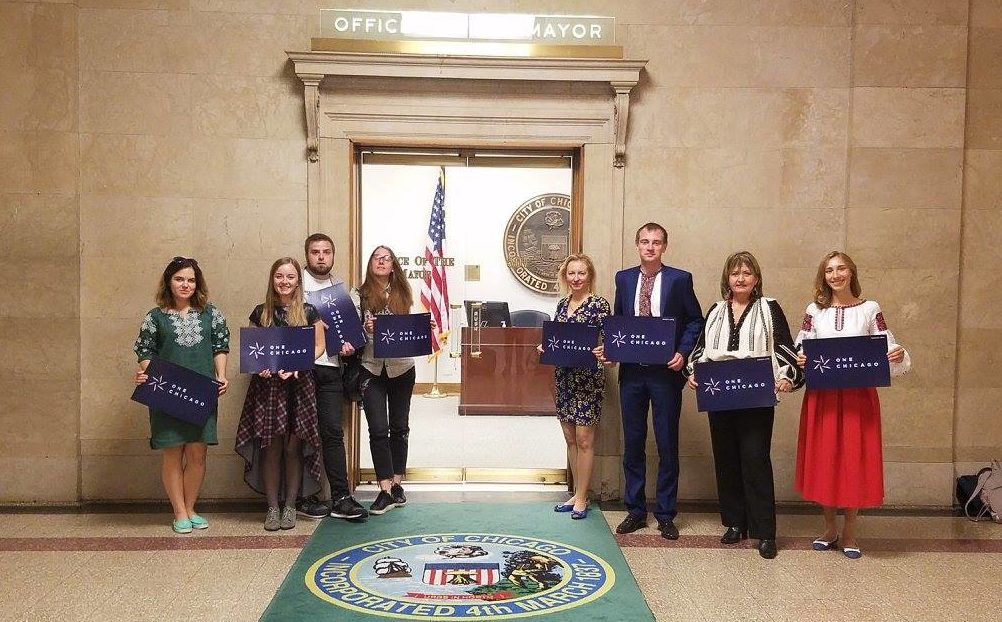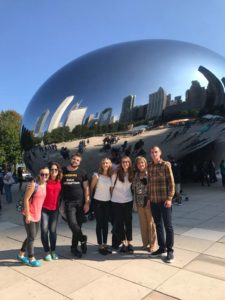 From September 8–16, 2017, a group of journalists from Kyiv, Ukraine took part in a professional exchange program sponsored by the Open World Leadership Center, an international exchange agency of the U.S. Legislative Branch with administration provided by the U.S.-Ukraine Foundation. The program was organized and hosted by the Kyiv Committee of Chicago Sister Cities International and the Ukrainian Genocide Famine Foundation.
The delegation of six media professionals included Ms. Oksana Poluliakh, Mr. Maksym Skubenko, Mr. Artem Skrypnyk, Ms. Viktoriia Yermolaieva and Ms. Mariia Zhdanova, accompanied by Ms. Alina Mosendz, a bi-cultural facilitator and journalist from Ukraine. Prior to their arrival in Chicago, delegates completed an orientation in Washington, D.C., on Capitol Hill.
In Chicago, delegates collaborated on best practices for media literacy and countering false information with seasoned journalists, media professionals and experts involved in the sphere of communications and government to see how they expose false reporting/information and search for objectivity. They discussed thoughts on how society can be better prepared to think critically, check facts and respond to disinformation in effective ways.
They also took part in a public lecture at DePaul University's Center for Journalism Integrity and Excellence titled, "Journalistic Veracity: A Lesson from History," featuring Nigel Colley, great-nephew and biographer of murdered Welsh journalist Gareth Jones. Jones was the only Western journalist to break and cover the story of the Famine-Genocide against Ukrainians in 1932–1933. To learn more, visit garethjones.org. A live recording of the lecture can be viewed at http://bit.ly/2x3E8rZ.
Nigel Colley also appeared on WBEZ's "Worldview" with Jerome McDonald: http://bit.ly/2hBha9O.