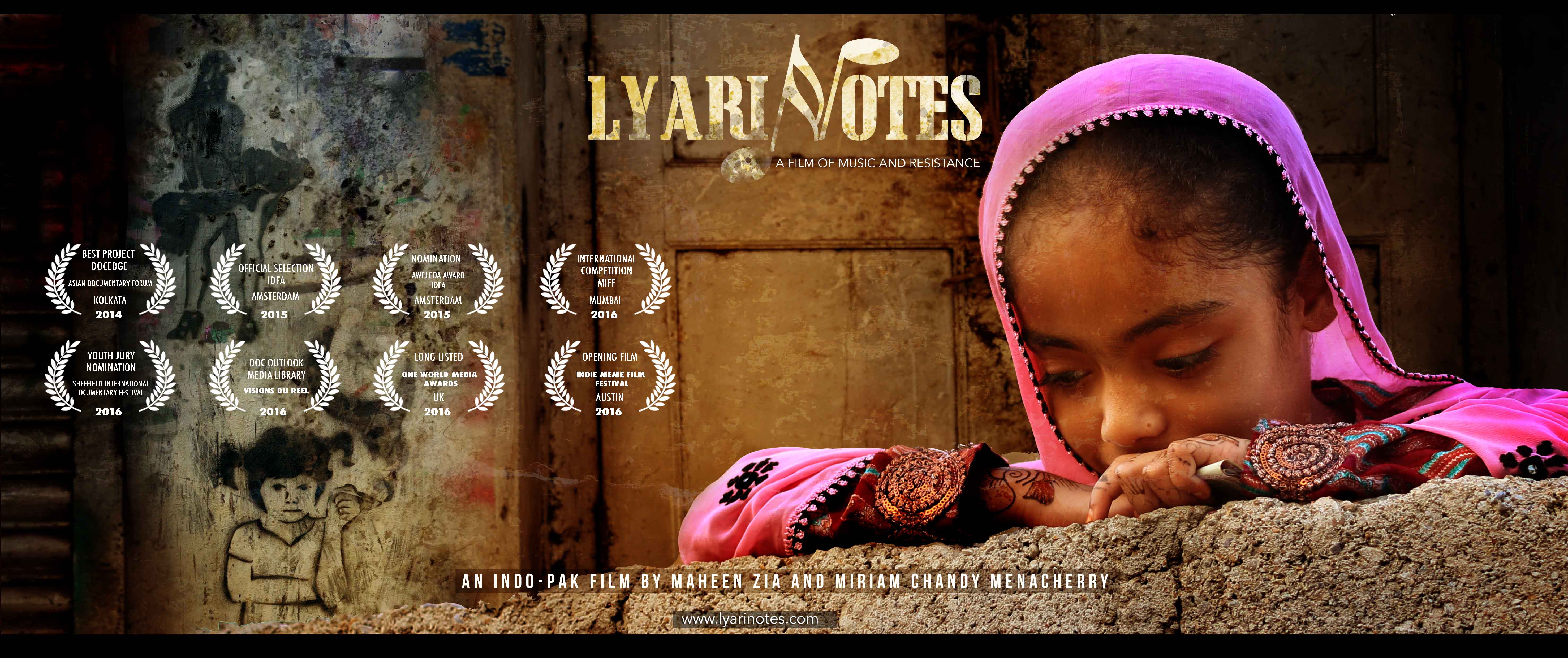 Join the Lahore Committee of CSCI for an evening of art, film, poetry and music, celebrating the cultural heritage of Chicago and its sister city of Lahore, Pakistan. Lyari Notes, an award-winning documentary will be screened, music by musicians representing diverse cultures of Chicago will be performed and artworks presented will be contemporary explorations in various media, presenting a distinctive symbolism and style while offering illuminating and fascinating perspective.
Filmed over three years, independent Pakistani documentary Lyari Notes is an intimate journey of four young girls from Karachi's most volatile district who learn to express themselves through music. A coming of age film by Maheen Zia and Miriam Chandy Menacherry, the personal narratives of the girls weave between the dramatic political events in Pakistan which are captured by their observational narrative.
The documentary unfolds during a the exuberance of a democratically elected government coming to power followed by the horrific extremist attack on a school in Peshawar. These events are documented and interpreted through the eyes of the children of Lyari and provides insight into what it takes to have a voice in a country where the beauty of musical self-expression is often drowned out by violence.