Commemorating the Sixth Anniversary of the Japan Earthquake and Tsunami (東日本大震災6周年追悼イベント)
In commemoration of the sixth anniversary of the Great East Japan Earthquake and Tsunami of 2011, the Osaka Committee of Chicago Sister Cities International, the Consulate-General of Japan in Chicago, the Japan America Society of Chicago, Japanese Chamber of Commerce & Industry of Chicago, and the Japan External Trade Organization (JETRO) Chicago Office present 絆 Kizuna 6: Resilience, a series of events to remember the victims of the earthquake and tsunami and to show continued support from the people of Chicago to those affected by the disaster. The word kizuna means "bond of friendship" in Japanese.
絆 Kizuna 6 consists of events including a photo exhibition from March 7–17 at the Daley Center Lobby and a commemoration ceremony on Thursday, March 23 at the Japan Information Center. An ongoing project focused on healing from the earthquake and tsunami that claimed over 15,000 lives in the northern Tohoku region of Japan, the first five Kizuna projects consisted of photography exhibitions and related programming which toured multiple venues in Chicago from 2012–2016. Illinois Governor Bruce Rauner and Chicago Mayor Rahm Emanuel serve as honorary of chairs of 絆 Kizuna 6: Resilience, and programming is led by Kaori Stearney and Kimiyo Naka, new Co-Chairs of the Osaka Committee of Chicago Sister Cities International.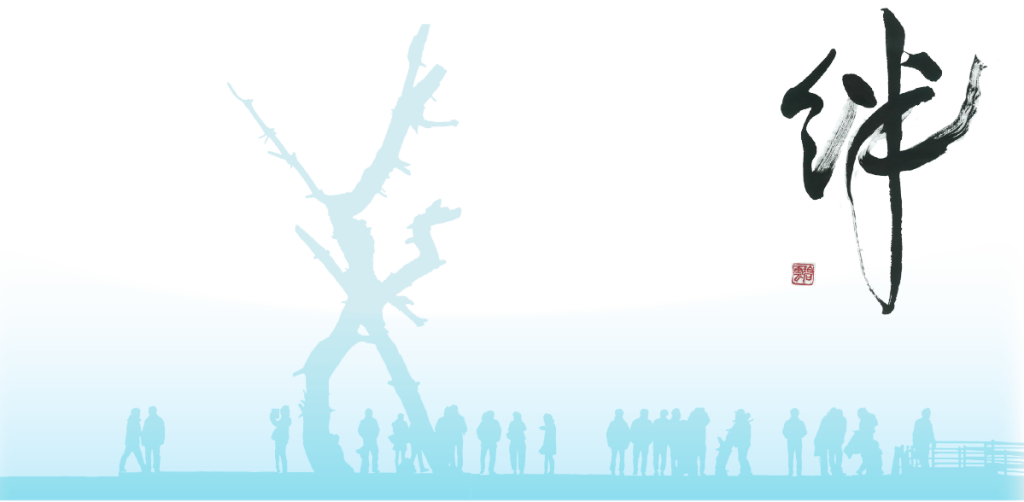 Commemoration Ceremony
Thursday, March 23, 2017
Doors Open 5:30 p.m.
Ceremony from 6:00–7 p.m.
Reception from 7:00–8 p.m.
Japan Information Center (737 N. Michigan Avenue, Suite 1000)
Free and open to the public, but advance RSVP required at kizuna6.rsvpify.com
---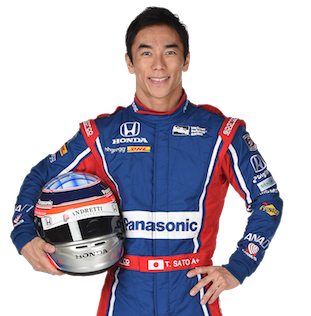 Takuma Sato
The commemoration ceremony will remember the earthquake and tsunami through a speaking program. Guest speakers will include Takuma Sato, a Japanese-born, world-renowned professional race car driver, and officials from the Consulate-General of Japan in Chicago, the Illinois Governor's Office and the Chicago Mayor's Office. Sato competes in the IndyCar Series in North America, and founded a non-profit organization, With You Japan, in 2011 to help Japanese children who were affected by the disaster. He has expanded his charitable efforts to the other areas of Japan that have been affected by natural disasters. Edward Clemons, a Chicago resident who experienced the earthquake first-hand as an English teacher living in the Tohoku region, will be recognized. The event will also feature a portion of the 絆 Kizuna 6: Resilience photo exhibition, music performance, as well as food and beverages.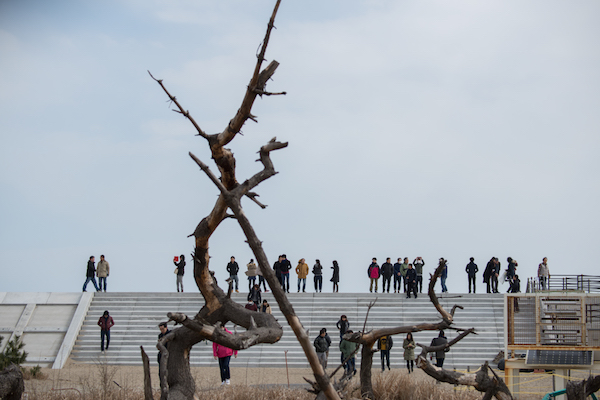 絆 KIZUNA 6 | Photo ExhibitionPhotos…
---
Presented by
絆 Kizuna 6 is supported by Alan Labb; All Nippon Airways; Barnes & Thornburg LLP; Grant Thornton LLP; Hana to Yoko; Hekuin Oda; Inline Power Corp.; Japan Exchange and Teaching Alumni Association of Chicago; JX Nippon Oil & Energy Corp.; Keith Spencer; Kioto Aoki; KUBOTA Engine America Corporation; Kumiko Nowlan; Mari Yamamoto Regnier; Masuda, Funai, Eifert, & Mitchell, Ltd.; Mayumi Lake; Mayuko Sato-Broughton; Miyumi Aoki; Mizuho Bank, Ltd.; MUFG Union Bank, N.A.; Nagle Photography; Sachiko Peters; Takenaka Corporation; The Peninsula Hotel; Tokiko Kimura; Tokio Marine America; Toppan USA, Inc.; UNIQLO Co., Ltd.; United Airlines; Yoko Noge.
The 絆 Kizuna 6 Committee would like to extend our heartfelt gratitude to all of our sponsors and volunteers. Everyone involved in making the 絆 Kizuna 6 programs also wishes to express grateful thanks to the people of Chicago who have shown friendship and hope to the Japanese people whose lives were forever changed by the earthquake and tsunami on March 11, 2011. This will never be forgotten.
Upcoming Exhibition Dates
---
UNIQLO Chicago North Michigan Avenue Store
830 Michigan Avenue, Chicago
Past 絆 Kizuna 6 Programs
Economic Seminar:Tohoku Update
---
February 21, 2017
Japan Information Center
737 N. Michigan Avenue, #1000, Chicago
---
Richard J. Daley Center Lobby
50 W Washington St, Chicago
---
Japan Information Center
737 N Michigan Ave # 1000, Chicago