Commemorating the Fourth Anniversary of the Japan Earthquake and Tsunami
絆 Kizuna 4: Through Our Eyes is the fourth phase of a multidimensional photography exhibition focusing on the 2011 Great East Japan Earthquake and Tsunami. The first three phases toured venues throughout Chicago in 2012, 2013 and 2014.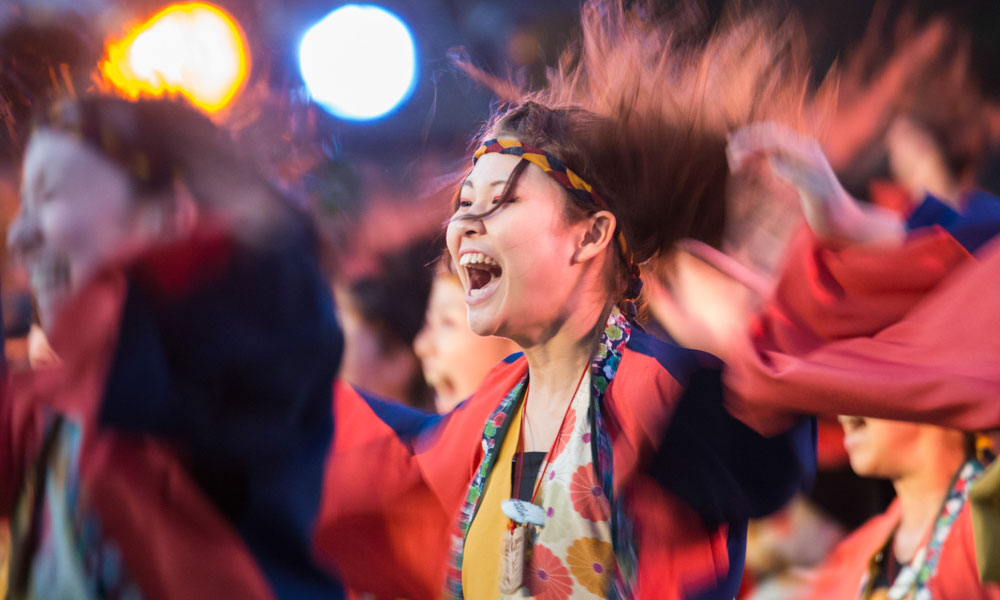 絆 Kizuna 4: Through Our Eyes is a unique photo collection illustrating the personal and dynamic spectrum of Japan's ongoing recovery following the Great East Japan Earthquake and Tsunami of March 11, 2011. For three years, the Kizuna exhibitions have connected Chicago to Japan, and are a continued sign of support and remembrance for the people of the recovering Tohoku region. Now, 絆 Kizuna 4 gives a fresh perspective on the current state of recovery through the eyes of an American photographer and curator (Jamason Chen), a renowned Sendai-based photographer dedicated to documenting the recovery process (Kiyotaka Shishido) and a Chicago-based non-profit (113Project.org). These three contributors traveled separately to Tohoku in 2014 and photographed changing landscapes, individual stories, and vibrant communities. The selections highlight the parallax of recovery and capture Tohoku, now.
---
View the Exhibition Online
---
Map of Area Affected by Earthquake and Tsunami
---
Special Thanks
絆 Kizuna 4: Through Our Eyes  has been made possible through the generous support of many. Special thanks go out to those who supported the trip to Japan's Tohoku and Fukushima region by Osaka Committee Chair Yoko Noge and photographer and curator Jamason Chen to photograph and document the recovery process. Thank you Joji Takizawa for donating Jamason Chen's flight to Japan, Nobuko Nakamura of United Works Corp. for serving as the trip's driver and chief coordinator, Mizuki Nakamura of Gudonin Buddhist Temple for providing lodging. Thank you furthermore to Chief Priest Shoko Fujinami of Yaegaki Jinja Shinto, Yukihide Sato of ABL Co., Ltd., Souji Abe of Wild Road Choppers, Tsutomu Yamada of Hot Valve, Miki Yonekura, Kotaro Iizawa and Masafumi Yonekura for their invaluable support in Tohoku and Fukushima.
Thank you as well to our community partners the 113 Project, Federal Reserve Bank of Chicago, Hekiun Oda, Loyola University Chicago School of Communication, the Office of City of Chicago Mayor Emanuel the Office of Illinois Comptroller Munger; the Office of Illinois Representative Robyn Gabel; and the Office of Illinois Governor Rauner.
This exhibition is made possible in part by the generous cooperation of Nikkei Inc. Dedicated to The Nikkei's collection Memory: Things We Should Never Forget
絆 Kizuna 4: Through Our Eyes corporate and individual sponsors include Barnes & Thornburg LLP; Grant Thornton LLP; Hana to Yoko Flower Shop; Matsutani America Inc.; Masuda, Funai, Eifert & Mitchell, Ltd.; Masuo Ogura; Mayumi Lake; M Square; Nagle Photography; OMRON; and and Tsukasa Taiko.
絆 Kizuna 4: Through Our Eyes is presented by the Osaka Committee of Chicago Sister Cities International and co-presented by The Japan America Society of Chicago, the Consulate-General of Japan in Chicago, the Japanese Chamber of Commerce and Industry of Chicago and JETRO (Japan External Trade Organization) Chicago.