Galway, Ireland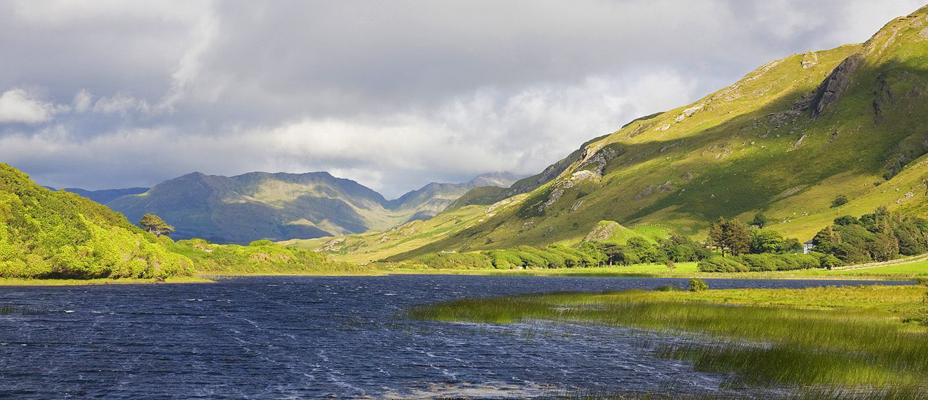 FáilteWelcome
Sister City since 1997
Since the Sister Cities signing in 1997, the Galway Committee of Chicago Sister Cities International has engaged in a variety of cultural and governmental exchanges.
Cultural programming highlights of the Sister Cities relationship include the annual "Oyster Festival of Racing" fundraiser that takes place every year in September at the Hawthorne Racetrack.
Delegations have traveled to and from Galway every year to strengthen the ties between the two cities. In 2006, The Galway Committee opened a photo exhibit"Images of Chicago – A Spectacle of Urban life at the Water's Edge" at the Galway City Museum. In 2007, the Spirit of Galway delegation visited Chicago for the dedication of Grainne, a sculpture from Galway was placed at Heritage Park in August, 2007.
Galway Committee Activities
---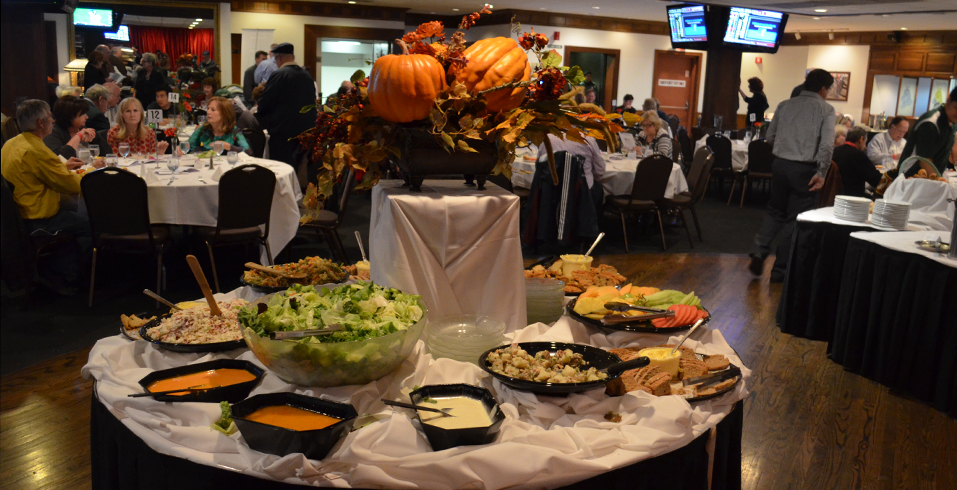 Leadership:
Committee Co-Chair: William Gainer
Committee Co-Chair: Billy Lawless, Sr.
---
Recent News
---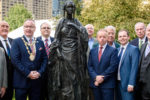 The Galway Committee of Chicago Sister Cities International was once again proud to host the Spirit of Galway delegation from August 13-17, 2017. The delegation included Ciarán Cannon TD, Minister of State for the Diaspora and International Development, Department of Foreign Affairs and Trade, Ireland, and Councillor Pearce Flannery, Mayor of Galway City. Councillor Flannery…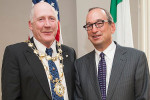 The Galway Committee of Chicago Sister Cities International was once again honored to welcome the Spirit of Galway delegation to Chicago from August 14–18, led by Sean Kyne, Minister of State for Gaeltacht Affairs and Natural Resources, and Ms. Avril Horan and Cllr. Noel Larkin, Mayor of Galway City and Mrs. Margaret Larkin. They were joined…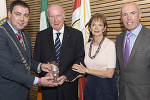 Co-Chair of the Galway Committee of CSCI Bill Gainer was honored at a civic reception held in his honor on Monday, May 23, hosted by Mayor of the County of Cork, Cllr John Paul O'Shea. Galway Mayor Frank Fahy was also in attendance and thanked Mr. Gainer and complemented his unwavering work with the Irish…
Recent Events
---
The Galway Committee of CSCI hosted its 19th annual Oyster Festival of Racing on November 12, 2016 at Hawthorne Race Course. This year, 200 guests attended this festive community gathering that celebrated the Galway Races and the Galway International Oyster & Seafood Festival. The main raffle prize included a trip for two to Ireland along…