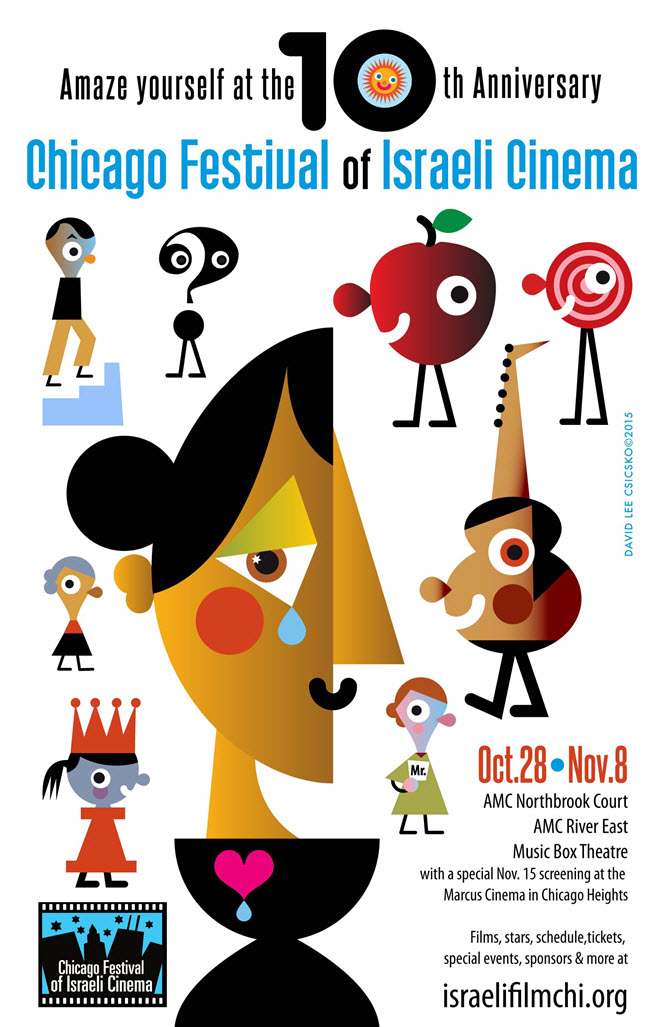 Celebrating its 10th anniversary, the Chicago Festival of Israeli Cinema (CFIC) takes place at various venues from October 28-November 8, 2015. Films in a number of languages will be shown, including in Hebrew, English, Arabic, French, German and Russian.
The mission of  CFIC is to effectively nurture an appreciation of Israeli culture in the Chicago metropolitan area by multiple generations of American Jews, Israelis and the community at large. Showcased, with occasional mini-retrospectives, are Israel's most current, internationally award-winning feature films, documentaries, shorts and TV shows of the previous 12 months, with guest appearances by Israeli film stars, filmmakers, film scholars, film critics and other film experts to add context and increase the educational and entertainment value of the film-going experience.
For a full list of films and more information, visit www.israelifilmchi.org.