Chicago Sister Cities International presents a free Eurovision Song Contest Viewing Party on Saturday, May 23, 2015 from 2 p.m.-5:30 (or when the contest ends!). The contest will be streamed live from Vienna, Austria.
Before American Idol, there was the Eurovision Song Contest. Since 1956, the Eurovision Song Contest has been one of Europe's most popular television programs and one of television's longest running music shows. After more than five decades featuring over 1,100 songs, the contest has become a modern classic with an estimated 125 million viewers watching each year, making it one of the most watched non-sporting events in the world. Featuring kitschy costumes and every style of music—love it or hate it—the contest represents a broad cross section of European culture unmatched by any other event.
A special Eurovision Song Contest cocktail will be available for purchase. The audience is encouraged to bring flags and paraphernalia to represent the participating countries and will vote for their favorite contestant.
Performers from 40 countries will be participating in the 2015 Eurovision Song Contest, including 14 where Chicago has a sister city: Athens, Greece; Belgrade, Serbia; Birmingham, United Kingdom; Galway, Ireland; Gothenburg, Sweden; Hamburg, Germany; Lucerne, Switzerland; Milan, Italy; Moscow, Russia; Paris, France; Petach Tikva, Israel; Prague, Czech Republic; Vilnius, Lithuania; and Warsaw, Poland.
For more information on the Eurovision Song Contest, visit www.Eurovision.tv.
Registration is closed. RSVP not necessary, walk-ins welcome.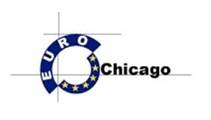 Photos courtesy EUROVISION/EBU.
Above photo of Maraaya from Slovenia by Tanja Zrinski.
Home page photo of Ann Sophie from Germany by Rolf Klatt | copyright eurovision.de.