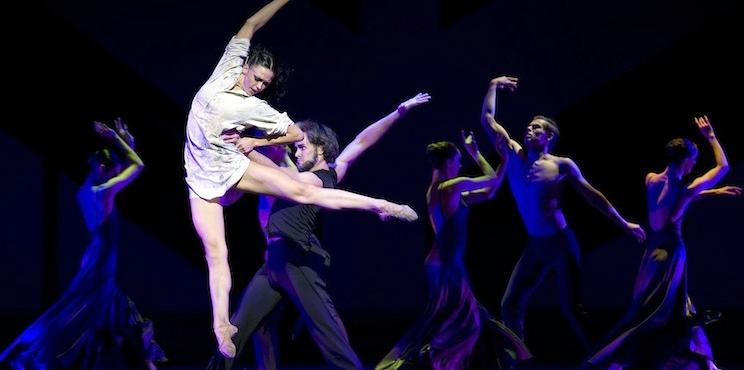 The Moscow Committee of CSCI hosts a private pre-performance reception with Boris Eifman in honor of the opening night of the Eifman Ballet of St. Petersburg's production of Rodin on Friday May 17, 2013 from 5–7 p.m. The performance of Rodin will follow the reception at 7:30 p.m. at the Auditorium Theatre of Roosevelt University.
Visionary choreographer Boris Eifman's full-length ballets combine dramatic stagecraft, exquisite technique and powerful dramatic interpretation. His newest ballet, Rodin, is based on the life of French sculptor Auguste Rodin (1840–1917) and his turbulent relationship with his mistress and muse, Camille Claudel. Set to music by Saint-Saëns, Massenet and Ravel, Rodin is a tale of artistic inspiration and the terrible price of genius.
Oleg Gabyshev, Principal Dancer of the Eifman Ballet, received the Golden Mask Russian National Theater Award for the title role in Rodin.
$85 per person
Includes private reception and performance ticket
Limited availability
Order tickets online at www.atru.org/RPEIFMAN
Use promo code RPEIFMAN
For questions regarding tickets please call 312.341.2356
For questions regarding the reception please email RSVP@aleksandra.com