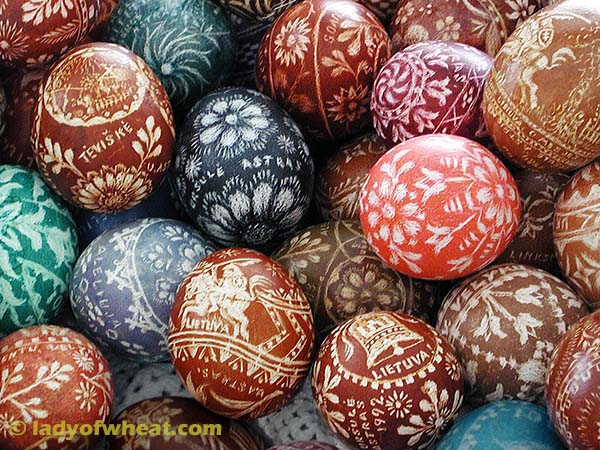 Join the Vilnius Committee of Chicago Sister Cities International and the Balzekas Museum of Lithuanian Culture at a Traditional Lithuanian Easter Egg Decorating Workshop to learn the ancient art of decorating eggs using the etching technique. This annual workshop, usually held at the Museum, has become increasingly popular and gained attention not only among the Lithuanian community, but also the wider group of Chicago's arts and crafts enthusiasts. Join in making unique, one of a kind Easter egg decorations with friends and family.
This workshop will be taught by artist Don Astras. Learn more about Don Astras and his art.
Please bring six dyed hard-boiled eggs. Light refreshments will be served. The workshop will take place from 11am–12:30pm.
Recommended for adults and children eight years and older.
Registration fee:
Adults: $20
Children and students (not recommended for children under 8): $10
Fee includes: instruction sheet, pattern sheet, etching knife.
Click here for instructions on how to prepare your eggs for the workshop.
Parking: Metered street parking, or in nearby garages.
For questions or additional information, reach out Ieva Dilyte at idilyte@chicagosistercities.com.
Register
Easter is the first spring holiday, the rebirth of nature. The dyed egg is the primary symbol of Easter, signifying life, goodness and bountiful harvest. The egg dyeing tradition is older than Christianity. Easter egg decorating is a family affair, done on the Saturday before Easter. The Easter meal is begun with eggs. It is tradition to strike two eggs together, one person holds his egg while the other hits it with his egg. The strongest egg is left uneaten. Visiting relatives and friends begins in the afternoon, when it is especially common for children to visit their godparents and neighbors, where they are given Easter eggs as gifts.