TICKETS FOR THIS EVENT ARE NOW SOLD OUT AND WILL NOT BE AVAILABLE FOR PURCHASE AT THE DOOR.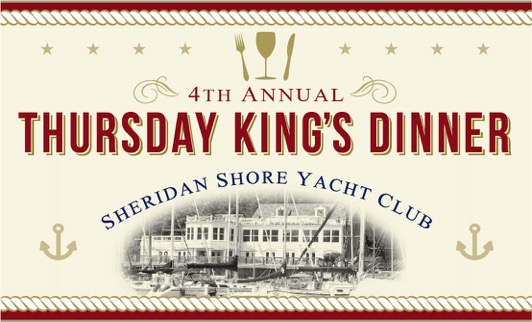 The Warsaw Committee of Chicago Sister Cities International presents an international culinary extravaganza showcasing gourmet cuisine from Poland and the United States at the Sheridan Shore Yacht Club on June 4, 2015, cocktails at 6 pm, dinner at 7 pm.
Chicago foodies have a unique opportunity to dine on a feast "fit for a King" by top Polish-American chefs, including Michael Lachowicz from Michael's in Winnetka, Artur Wnorowski of Lokal restaurant in Wicker Park, and Don Zajac from Cress Creek Country Club in Naperville, plus Tom Rybinski and Basia Brown from the TV culinary series Poland on a Plate. The event features a delicious nine-course tasting menu, wine pairing and specialty drinks.
The event honors Mr. Pawel Pietrasienski, Minister Counselor of the Embassy of the Republic of Poland and welcomes special and diplomatic guests from Poland, Chicago and Washington D.C.
This special fundraiser pays tribute to the historic weekly dinners hosted on Thursdays by Poland's last ruling monarch, King Stanisław Poniatowski for prominent politicians, thinkers, artists and writers of the time. Proceeds raised help to fund the Warsaw Committees' business, educational and cultural initiatives.
$100 donation per person, seating is limited. Tickets can be purchased below or by calling 312.201.4533.
Sponsorship is also available, download the sponsorship package for more information.
Prince Sponsor